Introduction
Tourist Attractions
Inclusions
Introduction
Trivandrum – Kovalam – Cochin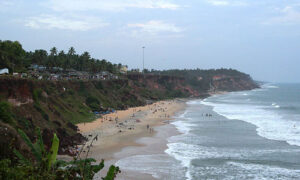 Trivandrum aka Thiruvananthapuram is a gorgeous and peaceful seaside city built on seven hills. An ancient city with the proof of trading dating back to 1000 BC, Thiruvananthapuram still retains some of the ambience and characteristics of the erstwhile Kerala such as the red tiled roofs, narrow and winding by-lanes, and intimate corner cafes.
The city is one of the busiest harbors in the country and a major business center. To explore the backwaters of Kerala and the rest of southern most region of India, Thiruvananthapuram is the place to be.
Kovalam is one of the Internationally renowned evergreen and pleasant climatic beach resorts. A tropical paradise, Kovalam has several restaurants providing delicious Western and Indian food.
Kovalam was brought to the public eye by the Maharaja of Travancore. The European guests of the then Travancore kingdom discovered the potentiality of Kovalam beach as a tourist destination in the 1930s. However, Kovalam shot into limelight in the early seventies with arrivals of the masses of hippies. That started the transformation of a casual fishing village of Kerala into one of the most important tourist destinations in all India- the Kovalam beach. It is a beautiful place in Kerala.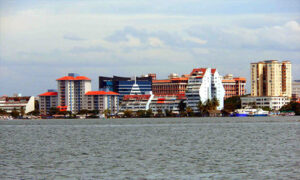 Cochin aka Kochi is the Commercial and industrial capital of Kerala. Famous as Queen of Arabian Sea , Kochi is situated on the coast of the Arabian Sea in central Kerala, a city with mélange of several exotic cultures like the Portuguese, Jewish, English, French, Dutch and Chinese.
The city is host to the best harbors in the country, and has been a much visited port by British, Arab, Chinese and Dutch traders in the earlier times. A commercial hub, the city houses many buildings and modern day structures.
Modern Kochi comprises of the old port city called Old Cochin including Mattancherry, Ernakulam mainland, Fort Kochi, Edapally, Kalamassery, Thrikkakara, Kakkanad and Tripunithura.
Tourist Attractions
Inclusions