Introduction
Tourist Attractions
Inclusions
Introduction
Ooty – Coonoor – Black Thunder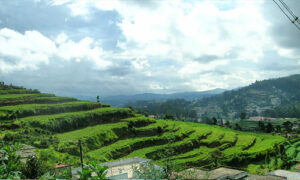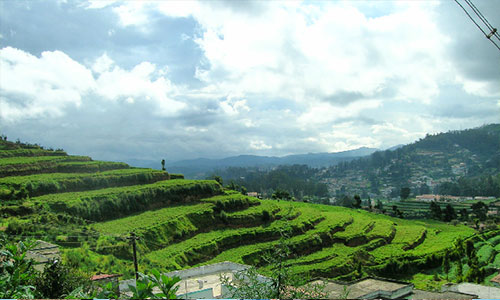 Ooty aka Ootacamund or Udhagamandalam, which lies 7,349 ft above sea level in the Nilgiris, is known as the Queen of southern hill resorts of India.
Situated in the Nilgiris, this famous hill station is at the junction of Tamil Nadu, Kerala and Karnataka, three southern states of India.
Ooty, as it is popularly known, spreads over an area of 36 sq miles.
The temperature ranges from 25 degree celsius in summers, to near freezing in winters. It offers spectacular scenic beauty and salubrioud climate. The lush vegetation and the lavender-blue sheen of the mountains here offer a promising and peaceful rejuvenating summer.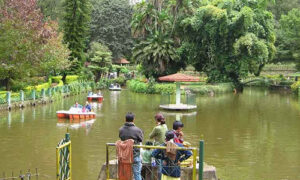 Coonoor is a famous hill station that is 17 km from Ooty in Tamil Nadu, India. It is probably the second most popular hill station in the Nilgiris. The hill station stands at a height of 1839 meters and is known for its great picnic spots and picturesque surroundings. Coonoor is also famous for tea gardens and tea factories.
The Sim's Park with all its natural beauty was constructed in 1874 has unique trees and plants. Fascinating and unforgettable view points for tourist are Lamb's Rock, Dolphin's Nose; Lady Canning's Seat to name a few. Tourist can avail of the Toy train facility to get a detailed view of this place.
Coonoor called as a small tea garden. Coonoor is the first of the three hill stations in the Nilgiri- Ooty, Kotagiri and Coonoor. The Sim's Park with all its natural beauty was constructed in 1874 has unique trees and plants. Coonoor is a right spot for the lover of nature. It sparkles with fresh vegetation and sceneries. Coonoor has a number of ideal picnic spots which are green feast for the eyes of the visitors.
On tours to Coorg, you can visit Brahmagiri Tank that is the place where River Cauvery drains itself. Another place worth visiting here is the Omkareshwara Temple, dedicated to Lord Siva You will find minarets of Dodaveearaja and Lingaraja with Nandi Bull on the top of minarets. The carvings on it include many manifestations of Lord Shiva.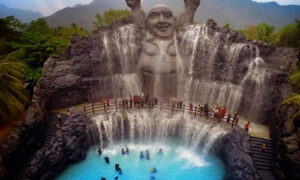 Black Thunder, a complete water theme park on the backdrop of Nilgiri, is located in Mettupalayam. The International facilities and hygienic ambience make it a perfect holiday hangout.
This entertainment hub features a series of thrilling water rides. Wave pool, surf hill, wild river ride, lazy river ride, family raft, cannon ball ride, speed slide, shot gun slide, kiddies pool, dashing boat and thunder rain are some among them. Boating facility is available.
A cozy stay is offered in its resort. Sumptuous vegetarian and non-vegetarian delights are served at the restaurants. A Kerala specialty restaurant is also available. Tasty snacks are available at the refreshment stops.
Changing rooms, rest zones, spacious car park and telephone booths are the added comforts. Services of security guides and trainers can be availed.
Tourist Attractions
Inclusions