Introduction
Tourist Attractions
Inclusions
Introduction
Mangalore – Mysore – Coorg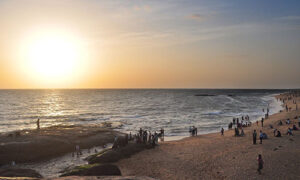 Mangalore is the chief port city of the state of Karnataka, India. It is situated on the west coast of the country on the Arabian Sea, with the Western Ghats to Mangalore's east. On your tour to Mangalore Karnataka you can explore the exotic beaches and backwaters and the mystic locales of the Western Ghats.
Mangalore is picturesquely located between Arabian Sea and the Western Ghats and lies on the backwaters formed by the converging Netravathi and Gurpura rivers. The city is said to have derived its name from the goddess Mangaladevi- the goddess of fortune; a temple dedicated to the goddess was built here in the 9th century by King Kundavarma. Being an important port city Mangalore has emerged as a major commercial center for the export of coffee, cashew nuts and fishes.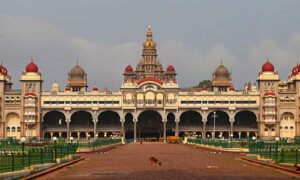 Mysore is an important city of Karnataka. Tours to Mysore take you to a city known as 'the city of palaces', a nickname gained because of its glorious historical past. It houses grand and imposing palaces, majestic temples, gardens that mesmerize the tourist in Mysore.
Mysore is commercially important city of Karnataka. Mysore, the name itself brings the fumes of sandalwood to senses, Mysore is related to sandalwood products and also famous for silk saris. So there may be many reasons for tour to Bangalore. You will find tours to Bangalore very soothing and relaxing.
Mysore is located at 770m above sea level, and has a pleasant climate throughout the year. You can plan your tour to Mysore at any time of the year.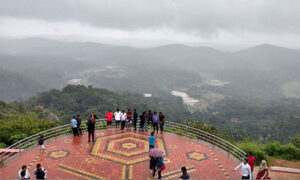 Coorg is very beautiful and enchanting hill station in Karnataka in South India. It is located at 1100 m above the sea level. Its distance from Bangalore is 195 km and from Mysore is 120 km. Tours to Coorg are very accomplishing as Coorg has hanging valleys, deep gorges and sloppy hills and abundance of vegetation. Coorg presents picturesque beauty studded with traditional dark tiled cottages and scintillating flowers. It looks like a mini paradise. Coorg offers great opportunities for the adventure loving people for trekking and rock climbing. If you are planning for vacations at hill station, make a tour to Coorg.
Abbi falls and Irpu falls offers the tourists heart throbbing natural sights.
On tour to Coorg you are visiting the starting of Cauvery River. You can have lovely view of cardamom fields covered with white and purple flowers. The Coorg region has sandalwood trees, certain spice plantations, coffee bushes, red cherries trees that lure people on tours to Coorg.
On tours to Coorg, you can visit Brahmagiri Tank that is the place where River Cauvery drains itself. Another place worth visiting here is the Omkareshwara Temple, dedicated to Lord Siva You will find minarets of Dodaveearaja and Lingaraja with Nandi Bull on the top of minarets. The carvings on it include many manifestations of Lord Shiva.
Tourist Attractions
Inclusions