Introduction
Tourist Attractions
Inclusions
Introduction
Guruvayoor – Athirapally – Cochin
Guruvayoor, according to the legends may be 5,000 years old as the Guruvayur temple idol is. There are no historical records to establish it. In the 14th century, Malayalam literature 'Kokasandesam', references about a place called Kuruvayur is made. As early as 16th century, many references are seen about Kuruvayur. In ancient Dravidic, Kuruvai means sea, hence the village on the coast may be called Kuruvayur.
Guruvayur is one of the most important Hindu pilgrimage center in South India, because of 'Bhooloka Vaikunta', the Sree Krishna temple. It is the biggest temple in Kerala and the largest revenue earner in South India.
Guruvayur is incomplete with the Punnathoor Kotta. It's an 'aanathavalam '(Elephant camp) under the Guruvayur Devaswom Board, where a minimum of 60 elephants live. All elephants here are offerings from devotees to Lord Krishna temple.
Athirappally is the land of rivers and forests and great waterfalls!The destination houses the largest waterfall in Kerala, the Athirapally waterfall,a major tourist attraction.
Local communities along the Chalakudy river banded together to stop the construction of a hydroelectric dam upstream from Athirapally Waterfall. The proposed dam would have submerged more than 140 hectares of forest, dried up extensive riparian areas downstream and destroyed Athirapally Waterfall, one of several scenic waterfalls important to the local tourism industry.
The dam also would have destroyed the critical habitat of many important species, including the rare Cochin Forest Cane Turtle, the endangered Great Indian Hornbill, the Lion-Tailed Macaque and the Nilgiri Langur.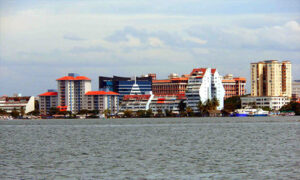 Cochin aka Kochi is the Commercial and industrial capital of Kerala. Famous as Queen of Arabian Sea , Kochi is situated on the coast of the Arabian Sea in central Kerala, a city with mélange of several exotic cultures like the Portuguese, Jewish, English, French, Dutch and Chinese.
The city is host to the best harbors in the country, and has been a much visited port by British, Arab, Chinese and Dutch traders in the earlier times. A commercial hub, the city houses many buildings and modern day structures.
Modern Kochi comprises of the old port city called Old Cochin including Mattancherry, Ernakulam mainland, Fort Kochi, Edapally, Kalamassery, Thrikkakara, Kakkanad and Tripunithura.
Tourist Attractions
Inclusions