Introduction
Tourist Attractions
Inclusions
Introduction
Cochin – Trivandrum – Kanyakumari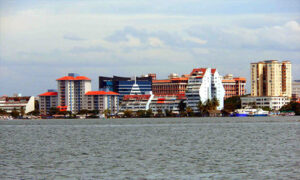 Cochin aka Kochi is the Commercial and industrial capital of Kerala. Famous as Queen of Arabian Sea , Kochi is situated on the coast of the Arabian Sea in central Kerala, a city with mélange of several exotic cultures like the Portuguese, Jewish, English, French, Dutch and Chinese.
The city is host to the best harbors in the country, and has been a much visited port by British, Arab, Chinese and Dutch traders in the earlier times. A commercial hub, the city houses many buildings and modern day structures.
Modern Kochi comprises of the old port city called Old Cochin including Mattancherry, Ernakulam mainland, Fort Kochi, Edapally, Kalamassery, Thrikkakara, Kakkanad and Tripunithura.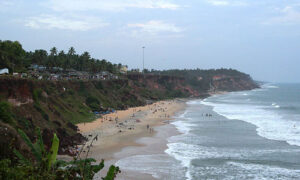 TrivandrumThiruvananthapuram aka Trivandrum is a gorgeous and peaceful seaside city built on seven hills. An ancient city with the proof of trading dating back to 1000 BC, Thiruvananthapuram still retains some of the ambience and characteristics of the erstwhile Kerala such as the red tiled roofs, narrow and winding by-lanes, and intimate corner cafes.
The city is one of the busiest harbors in the country and a major business center. To explore the backwaters of Kerala and the rest of southern most region of India, Thiruvananthapuram is the place to be.
Kanyakumari is an important pilgrim center lying at the southern most tip of India, at the confluence of the Arabian Sea, the Indian Ocean and the Bay of Bengal. Often referred as the 'Land's End' of India, Kanyakumari or Cape Comorin is famous for its picturesque beach and spectacular sunrises and sunsets. On "Chaitrapurnima" (the Tamil name for all full moon day that generally falls in April), it is possible to enjoy the unique experience of seeing the sunset and the moon rise over the ocean simultaneously.
The sea at Kanyakumari is pretty rough, so it is an enjoyable sight, watching the sea beat itself against the rocks and then subside, before it gathers itself up for another attack. The Kanyakumari beach is beautifully hued with multi-colored sand, but it does not generally offer one the opportunities to sunbathe on the soft silver sands, or to indulge in some frolicking in the waves! This is largely due to the fact that the seashore is rocky and dangerous, and there is a manmade wall running along it.
People are warned to stay off the rocks, and if someone does otherwise, he or she is severely reprimanded by a watchful policeman. A spectrum of shells is available on the Kanyakumari beach. There is a lighthouse which offers a panoramic view all around.
Tourist Attractions
Inclusions