Introduction
Tourist Attractions
Inclusions
Introduction
Bangalore – Mysore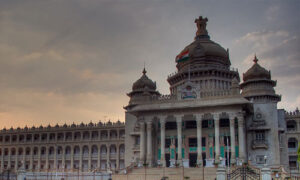 Bangalore aka Bengaluru is the capital of Karnataka in India. It is known as the city of gardens because of abundance of beautiful lush green, well laid gardens. Another nickname, which it has gained due to its Increasing IT industry, is Silicon Valley of India.
Perhaps Bangalore is the most sought after tourist destination of south India. Climate of Bangalore is so pleasant that you can have tours to Bangalore at any time of the year. There is everything to offer on tours to Bangalore. It has natural lakes, beautiful gardens and parks, shopping malls, pubs, monuments etc.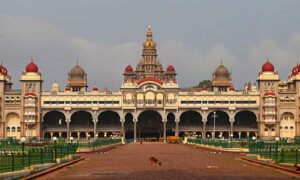 Mysore is an important city of Karnataka. Tours to Mysore take you to a city known as 'the city of palaces', a nickname gained because of its glorious historical past. It houses grand and imposing palaces, majestic temples, gardens that mesmerize the tourist in Mysore.
Mysore is commercially important city of Karnataka. Mysore, the name itself brings the fumes of sandalwood to senses, Mysore is related to sandalwood products and also famous for silk saris. So there may be many reasons for tour to Bangalore. You will find tours to Bangalore very soothing and relaxing.
Mysore is located at 770m above sea level, and has a pleasant climate throughout the year. You can plan your tour to Mysore at any time of the year.
Tourist Attractions
Inclusions